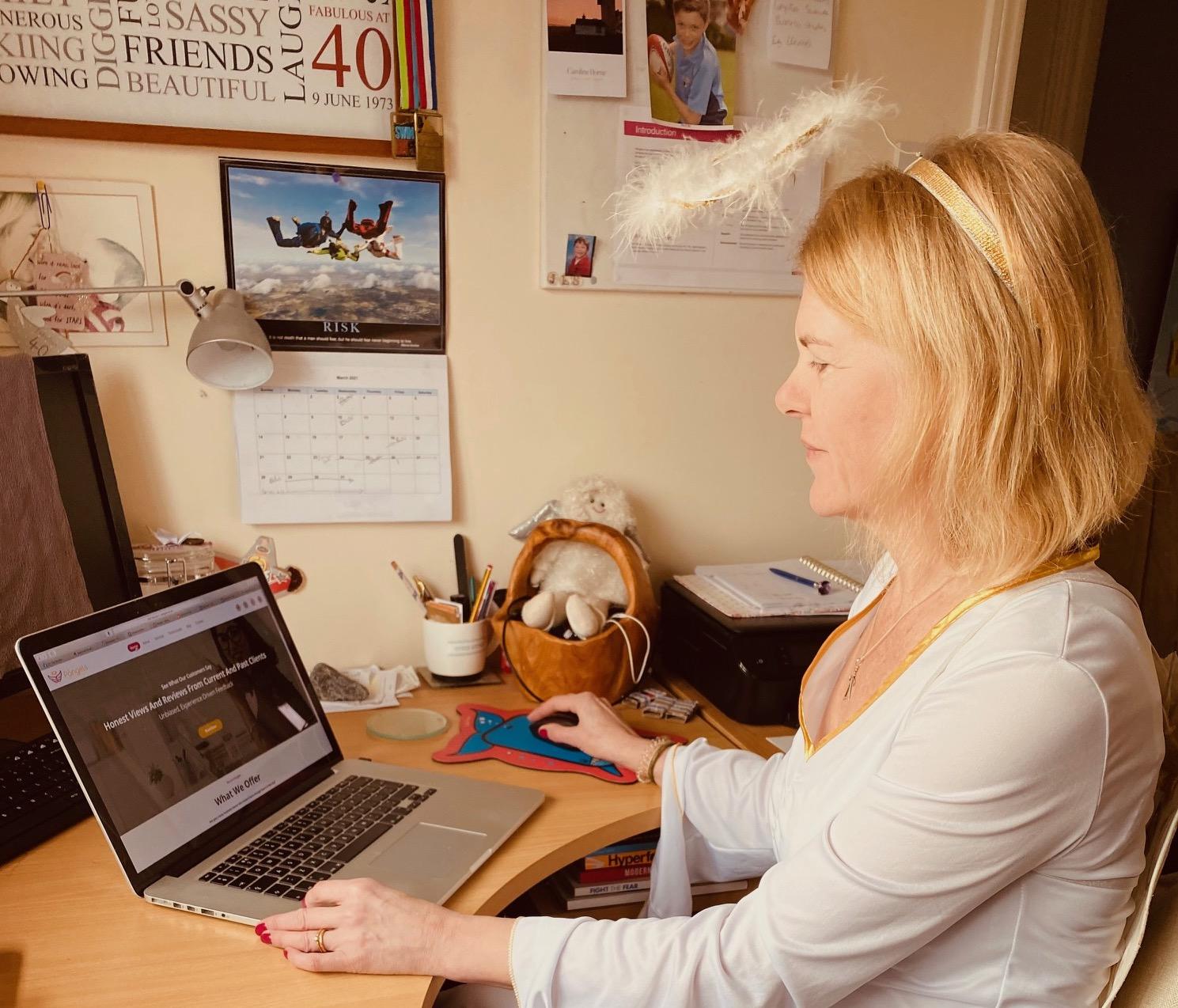 We'd like to introduce you to the wonderful woman behind Pängels.
Jenny Sjollema founded our professional, virtual and personal support company for businesses like yours in 2011. Since then, our highly experienced and skilful team has been successfully managing a variety of tasks for busy business executives and meeting tight deadlines as their virtual assistant or personal assistant.
You just have to read the recommendations about Jenny on LinkedIn to realise why businesses highly value her work and that of her team. She has vast experience having worked as a receptionist, field sales executive, senior account and office manager, PA, marketing executive and training and employer liaison officer. Her experience includes PA support, administration, sales, marketing, cold calling, social media and recruitment.
No task is too complex or too small for Jenny and her Pängels team to handle. Her clients have ranged from a wealth management company, to interior designers, a national professional body, a tailors and a builder.
"I enjoy organising, promoting events, arranging meetings, and generally supporting others," said Jenny, who is married with a teenage son.
Essex born, Jenny was recently appointed the Vice Chairperson of Heybridge Basin Parish Council, having been elected as a councillor three years ago.  She is an active member of the Heybridge community where she was born and lived (apart from nine years living in Jersey Channel Island when she was a child).
She has also been the secretary of her local regatta for more than 10 years, membership coordinator for Heybridge town museum and raised £1,500 for the RNLI by running the London Marathon. When she has time to relax, Jenny enjoys sailing at weekends, skiing holidays, running, cycling and reading and has set herself some fitness targets of competing in a half marathons and triathlons.
Apart from running a business, organising her home and being a lively part of her community, Jenny is the Business Woman's Network Coordinator for South Essex, which involves organising meeting, inviting speakers, promoting events on social media and supporting the founder, Mandie Holgate as her PA.
Mandie highly praised Jenny on her LinkedIn saying, "Every business needs a Jen! I mean it. Jenny is a multi-talented, gifted businesswoman who works tirelessly for the success of others. It's impressive that a businesswoman can be in a tire company one day, a multi-national the next, a manufacturer and a builder the next, promoting a room full of businesswomen and then working with a sole trader for the day!
"Always on agenda to help that business to grow and deal with the endless admin and workload that stops a business from growing because it's mindless stuff that still needs doing and we make the assumption that "no one else can do it!"…Thanks Jenny. With your work you do AND as a coordinator at The Business Woman's Network, you really do support the success of business owners in Essex and beyond!"
Mandie, sums our Jenny and Pängels  up well by adding, "Get yourself a Jenny, because Pängels can slot into any business and make you look even better."
Get in touch if you would like to book our services, or give us a call on 0844 500 7818 or drop us an email, for a FREE consultation about your support requirements.